We, human's love to get entertained especially via the internet and online surfing live movies it is a fact that everyone loves to surf but few people from numerous countries could not make it possible mainly due to restriction in the entry from their respective countries and ban of the content they are streaming due to the home country internet policies.
The number of internet surfers has increased drastically especially after this global pandemic and lockdowns when people started sitting home. But in this modern era, things are far easier, and every problem has either a solution or an alternative way.
How To Spoof Your Location With VPN? Everything You Need To Know!
In this case, it is that simple that we can carry our favorite website contents in our pocket gadgets. The question is where does this come from? What is the source? Of course, the internet is. But still, there are many VPN applications that enable the user to stream and surf whatever web content they wish.
So, in this review let us check how to spoof your location and stream web content by using a VPN application and various popular VPN applications.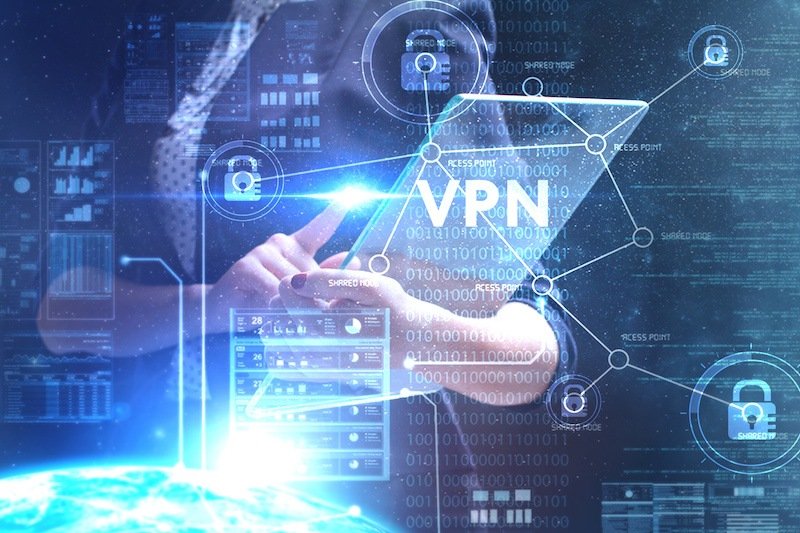 What is a VPN?                                                       
A VPN, or Virtual Private Network, allows you to create a secure connection to another network over the Internet. VPNs can be used to access region-restricted websites, shield your browsing activity from prying eyes on public Wi-Fi, and more.
These days VPNs are really popular, but not for the reasons they were originally created. They originally were just a way to connect business networks together securely over the internet or allow you to access a business network from home. VPNs essentially forward all your network traffic to the network, which is where the benefits like accessing local network resources remotely and bypassing Internet censorship all come from.
Most operating systems have integrated VPN support. In very simple terms, a VPN connects your PC, smartphone, or tablet to another computer which is basically called a server, somewhere on the internet and allows you to browse the internet using that computer's internet connection. So, if that server is in a different country, it will appear as if you are coming from that country, and you can potentially access things that you could not normally.
How does a VPN help?
The VPN basically helps us to clear the restriction to enter any websites irrespective of server and countries. The following points refer to how a VPN helps the user in various situations.
VPN is capable of bypassing the geographic restrictions on websites or streaming audio and video.
It allows the user to stream media platforms like Netflix, amazon prime, and HBO tv irrespective of the country server.
The VPN protects the user from snooping on untrustworthy Wi-Fi hotspots.
It also protects the user from being logged while torrenting.
It supports the user to gain at least some anonymity online by hiding their true location. 
How to Use a VPN
Nowadays VPN is so common and popular among modern business professionals, working while at the airport, in a cafe, or back in the hotel is a fact of life. However, public Wi-Fi connections are usually unencrypted, which means hackers and identity thieves can potentially gain access to valuable personal and company data.
A VPN encrypts your data and keeps it out of the wrong hands, allowing you to work safely and securely no matter where you are. Here are some basic three steps to understand how to set up a VPN in your gadget.
Step1: Download or purchase a convenient VPN app by selecting your plan. This can be done from any of your devices or gadgets.
Step2: Set up your downloaded or purchased version and install it on your devices. This can be performed by reading and accepting the policies and license agreement.
Step3: Open the installed application in a window and connect to one of the 100 above location servers around the world and the user can benefit the privacy and experience complete security.
Most Popular VPNs
There are wide varieties of VPN applications available in the market and various online platforms. The user can choose it based on the application and usage. Even though there are numerous free VPNs available it is always better to opt for the paid one with a genuine period of the package this is highly recommended for the professionals.
There are mainly two types of VPNs one is with a server and the location will be enabled for the user to select and the other will not have such facility and the user is connected to a random server offered by the application. Based on user convenience some of the popular and high demanded VPNs used and their number of country access are given below.
ProtonVPN -51 countries
Mullvad VPN -36 countries
Private Internet Access-30 countries
Express VPN- 94 countries
CyberGhost-90 countries
VPNArea -65 countries
Windscribe VPN -61 countries
NordVPN -59 countries
KeepSolid VPN Unlimited -57 countries
Surfshark VPN -55 countries
Read more about – How To Be Invisible On Facebook Chat?