Many people do not want to display their online status on Facebook and other chat platforms. If you want to go invisible on Facebook chat, you can follow the instructions given in this article. You can go invisible or unavailable for everyone or only for particular users on Facebook according to your preference.
Why can Facebook messages be annoying?
Even though it is easy to connect with friends and colleagues on Facebook chat, they can be annoying sometimes when you get too many messages. Apart from that, you may not want to reply to some messages urgently, and it can send a wrong signal if you are found online and not responding to someone's messages.
In some cases, users are busy chatting with one person, and they do not want to be disturbed by other messages from other friends. It is also difficult to reply to every message when you have a long list of friends, and you may not get enough time to browse your timeline on Facebook. In this regard, you can easily go offline without logging out from Facebook and continue to chat with selected friends.
The best solution to avoid replying to messages on Facebook
The best solution to avoid replying to some messages on Facebook is to go invisible. In this way, the other person will think that you have not seen the message, and this is a better way to avoid annoying messages. You can become invisible without logging out, and this helps you browse Facebook normally without any restrictions.
Not only that, even after going invisible, you can still continue to chat with your friends in a normal way. The online mode or offline mode has no impact on the other features you use on Facebook chat. In this way, your friends will not feel bad if you do not reply to their messages as they see your status as offline.
Go offline without logging out of Facebook
The best part about going invisible on Facebook is that you can still continue to use the platform normally without any hassles. There are no restrictions of any sort to access the timeline or any other features of Facebook. You can even upload photos and posts when you are invisible on Facebook chat.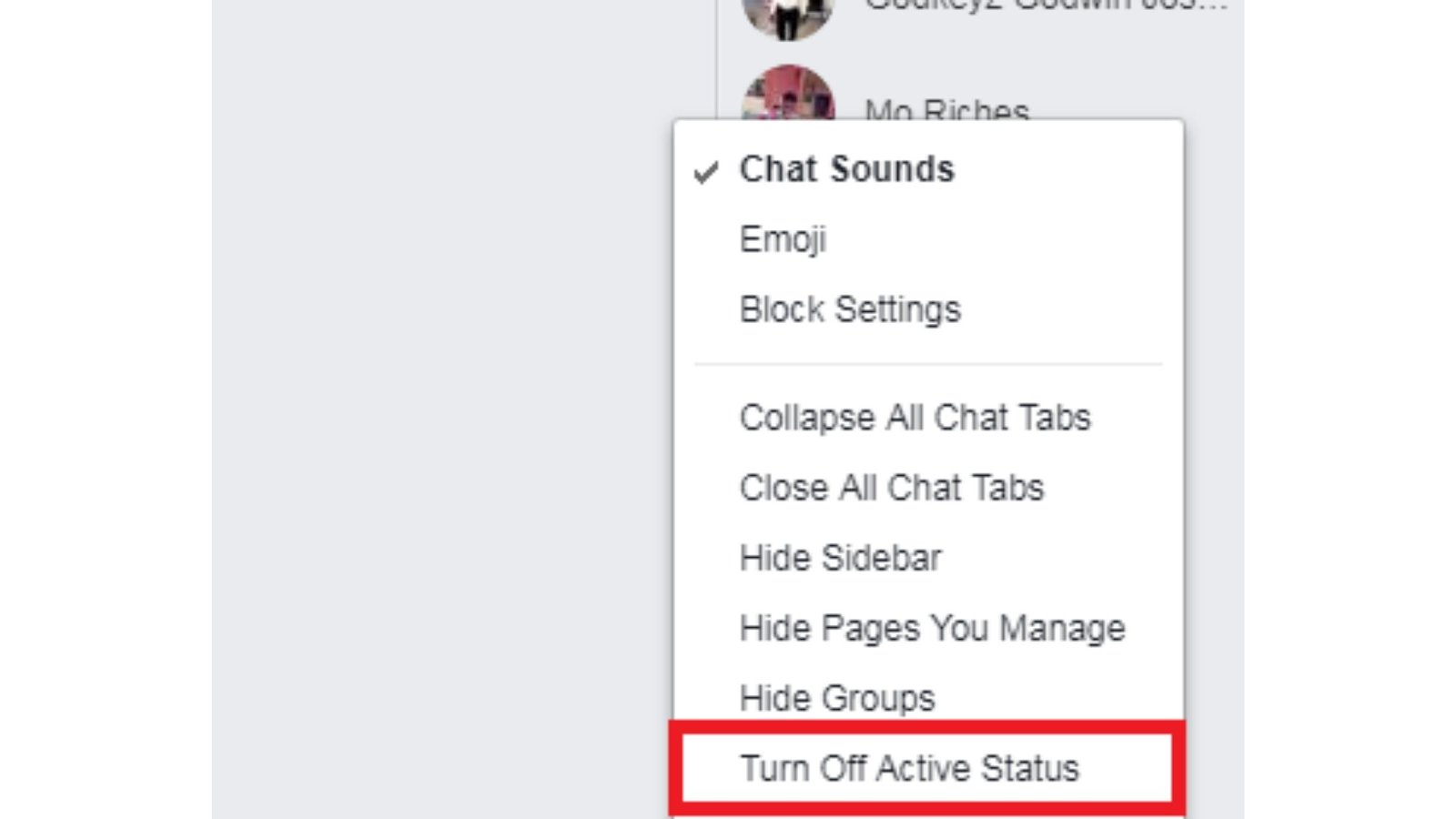 It is also possible to use chat features when you are invisible. There is no need to log out of Facebook to show your status as invisible to other users. When you use the steps given below, you can easily go offline and still continue to chat with your friends.
Now let us see how to go invisible in your Facebook account. In the chat section, open the options menu to select this option of going offline on Facebook chat. You can easily find this on the chat panel. All you need to do is click on the "gear icon" on the Facebook chat panel.
Once you click on this, the chat menu options will open, and it is now possible to make changes to the menu according to your preference. You can choose to go offline or online according to your needs by choosing the options available on the menu.
Select "Go offline" in the options
Once you open the menu options, you will notice several features available inside the chat panel. When you want to go offline, you can select this option from the dropdown menu on this menu. You can easily select this option, and your status will now be displayed as offline to other users. In simple words, you have now become invisible on Facebook chat, and your friends may not be able to see your online availability status anymore.
Check out the advanced settings
You will be glad to know that there are advanced options available in this regard, and it is not just a binary deal with online or offline status on Facebook chat. The platform provides users with multiple options to customize their online availability status according to their needs.
In simple terms, you have complete control over how your online availability status is displayed on Facebook for every other user. You can show yourself as online to some friends and offline to other friends as per your preference using the advanced settings.
Go offline for all or only a few friends
This is where things get interesting with the Facebook invisibility status. If you want to be invisible only to some friends in your group, you can select the suitable option that allows you to Turn on chat for all users except a few friends. In this window, you can input the names of friends for whom you want to go offline. This can be changed at any time in the future, and you can again become visible to every user in a normal way.
The other option is to Turn on chat only for some friends. If you want to show your status as online only for a selected group of friends, you can choose this option. Once you select this option, you will be able to type the names of those friends for whom your status will be displayed online. For the rest of the friends on your list, you will be invisible. In this way, you can keep in touch with your close group of friends and avoid the rest through this option.
Check your selection and save settings
Finally, you should save the settings to make the changes on your account. Once you have saved the settings, you can check this status with your close friends and see if it works properly. You can also check the instructions on the Facebook support page if you have further doubts in this regard.
These settings can later be changed if you want to become visible again to all your friends. This is the best way to be invisible on Facebook chat. In this way, your friends will not know that you are online, and you can comfortably browse Facebook without any disturbance. You can, however, change the settings at any time in the future.