It is nice to have a source of income other than your daily work. Earning money from online platforms has been increasingly simple in recent years. Fiverr is one of the websites that provide online income.
What Are The Best Ways To Make Money On Fiverr?
This website usually sells content publishing, photo editing, and video editing services. On Fiverr, it is possible to receive up to $1,000 a month, but you must adhere to those guidelines. If you do not know where to begin, making money online can be a challenging task.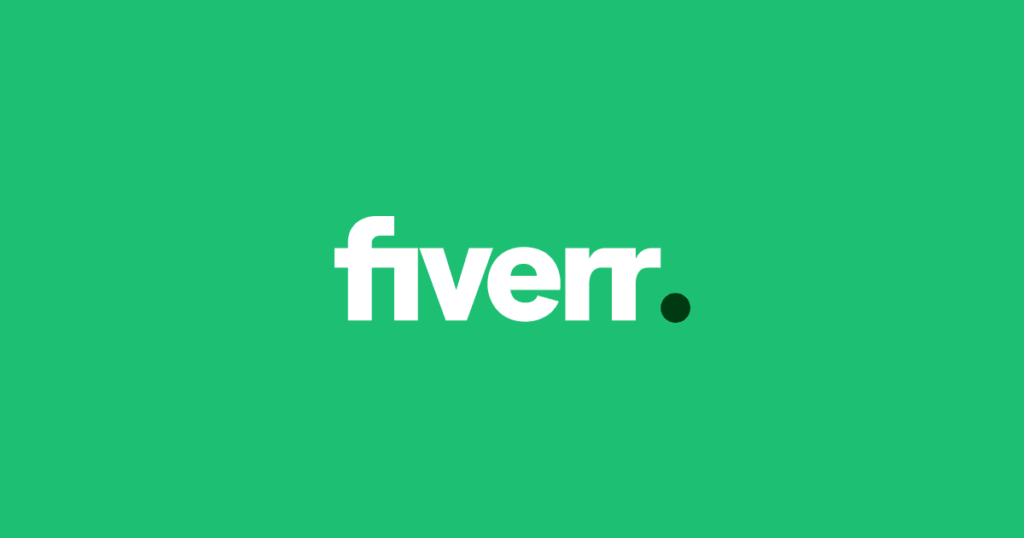 You had to be able to create a website or be willing to participate in activities like surveys that rewarded pennies for your time back in the day. If you are imaginative, there are a plethora of ways to make money online these days.
Fiverr is a website that allows nearly everyone to participate and provide their services. In this detailed Fiverr review I'm going to discuss how to make money on Fiverr. 
What exactly is Fiverr?
Fiverr is a marketplace where freelancers can offer their services to others. The allure of the website at its inception was that everything was $5, from logos to video animation. Things have improved somewhat since then, so things can now be priced wherever you like, but there are still several $5 offers available mainly as a shop window to more costly providers.
Their ambition was to become the world's largest marketplace for digital services, and they are definitely one of them today, alongside competitors such as Upwork and Freelancer.
According to Wikipedia, Fiverr is one of the top 100 websites in the United States and one of the top 200 worldwide. That includes all websites, not just freelancing pages.
Top Tips for earning the most you can on Fiverr.
The majority of users are capable of earning money on Fiverr. After all, there are so many different categories that you're bound to be able to contribute something useful to others.
However, being able to make money on Fiverr and making the best of it are two very different matters. There are a few tips you can adopt to maximize your productivity and future earnings:
Delivering gigs on Fiverr
You can raise four dollars a gig on Fiverr. Essentially, a gig costs $5 but Fiverr charges $1 for having the forum to earn money.
Now, the most important thing that most people forget when delivering a gig is the amount of time they spent on the gig. You should be able to deliver a gig without squandering your time or overspending.
Aside from that, some people use Fiverr to sell EBooks. This is a great way to make money on Fiverr so all you must do when you finish the book is send the file to the user who is purchasing an EBook.
However, the trouble with Ebooks is that in order to make a decent living on Fiverr, you need to sell a lot of them.
Make available e-books or papers that you have published.
Most Fiverr platforms ask you to work on a custom job in order to be billed.
To put it another way, the customer gives you specs, and you create new materials based on them. One of my favorite online money-making methods flips the business model on its back. Rather than focusing on new materials for any $5 order that comes your way, you can write a book or article once and sell it to a variety of clients.
You should be fine as long as you explicitly state that you are not selling resale rights to your work and that you hold all copyright.
Social Media Services
It is an unfortunate fact of life for certain people who are just not social media savvy. You may charge to help people set up their accounts on sites like Facebook, Twitter, Instagram, and Pinterest if you have experience with them.
There are also ways to make a lot of money by long-term monitoring someone's social media sites, assisting them with an ad campaign, or even optimizing the pages to help them attract more people.
The number of freelancers providing social media management is rising by the day, thanks to sites like Buffer and Hootsuite.
Be a Virtual assistant
Virtual assistants may provide a wide range of facilities, which makes it an ideal job for a Fiverr gig.
Answering client emails for busy individuals, making PowerPoint slides, gathering statistics for testing purposes, data entry, and even preparing copy for businesses are all examples of ways to make money in this category.
If you have worked in any of the above positions, or any others you might think of, you may be a good fit for someone.
It is not always necessary to be an expert in the role; however, assisting someone who is preoccupied with other duties may be extremely beneficial.
Many businesses (especially those in the early stages of development) are not looking to recruit permanent employees to perform minor tasks.
Use software to find SEO keywords.
The same analysis for the SEO diagnosis above applies to SEO keywords. The big difference is you're producing a report composed of keywords.
There's a huge demand for this service. Whatever your level of expertise, you have plenty to sell the global demand for outsourced services. Start selling on Fiverr right now and turn your spare time into cash.
Be a Translator in Fiverr
This one is straightforward. For several purposes, people all around the world need to translate audio or written text into other languages.
If you can communicate in more than one language, you're on to a star. Simply set up service along the lines of "I will have flawless English to German translation" and watch the work pour in.
Since this is a specialty product on Gig Economy platforms, you will be able to charge more than the other services listed here due to its specialized nature.
Conclusion
That is what there is to it! I hope that this blog has helped you learn how to sell on Fiverr and that you will soon be a super seller.
Finally, there are a wide variety of options to supplement your income on Fiverr. Having advanced technological expertise can help, but you will also make money doing things that do not take a lot of knowledge.
People expect someone else to do the easy job most of the time, so it makes sense to capitalize on this.